AMI IS TRANSFORMING HEALTHCARE
.
RESPONSIBLE PAIN MANAGEMENT™ WILL REDUCE THE NEED FOR PAIN MEDICATION
.
RESPONSIBLE PAIN MANAGEMENT™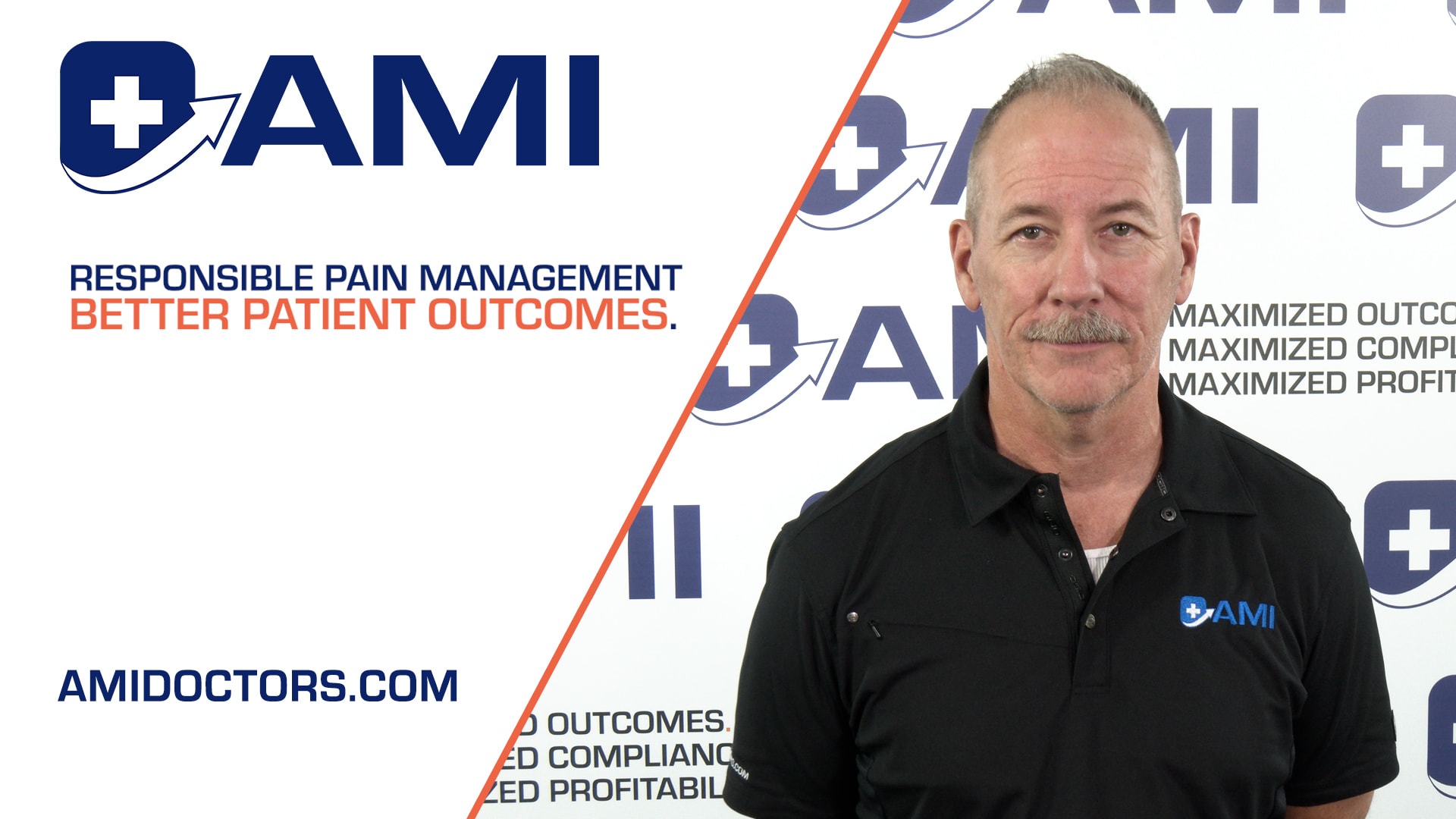 RESPONSIBLE PAIN MANAGEMENT™
STATES WITH AMI CLIENT OFFICES
RPM
&

AMI CLIENT SUCCESS

.
THE VALUE
RPM

DELIVERS TO AMI CLIENTS

.
It will give them the philosophy and tools to get remarkable outcomes (pain relief) without unnecessary drugs or surgery. It will give the client the tools and strategy necessary to achieve improved patient function rather than simply making the patient numb to their pain. It will put the client on the cutting edge of pain care, since national attention is on the broken drug treatment approach to pain.
HOW DOES
RPM

FIT INTO THE SUCCESS OF AMI'S CORE, ACCELERATED & SBU SOLUTIONS

?
THE THREE RULES GUIDING OUR DECISIONS
1.

It's Good for the Patient

OUTCOMES

.


2.

It's Compliant

COMPLIANCE

.


3.

Its' Profitable

PROFITABILITY

.
RESPONSIBLE PAIN MANAGEMENT™ is what is Best for the Patient, the focus should not be on numbing pain, but rather fixing the problem and improving the function of the patient. So anything less than
RPM

Violates Rule

#1

. Practices which indiscriminantly dole out pain meds are Violating Rule

#1

in most cases. The success of

AMI'S

Core, Accelerated and SBU Solutions is based on the fact that practices are delivering a highly ethical service to the public. This allows them the freedom of conscience to Aggressively Attack their market because they know that they are providing the best most ethical form of pain management.
AMI's Vision is to Revolutionize the business of pain management by building and expanding 1,650+ clinics that will dominate local, regional, and national markets with Responsible Pain Management™.

Join us in the movement toward Responsible Pain Management™.